All the latest releases from the 1Password Team
Updated to 8.9.0-1 on
Mac
1Password for Mac Beta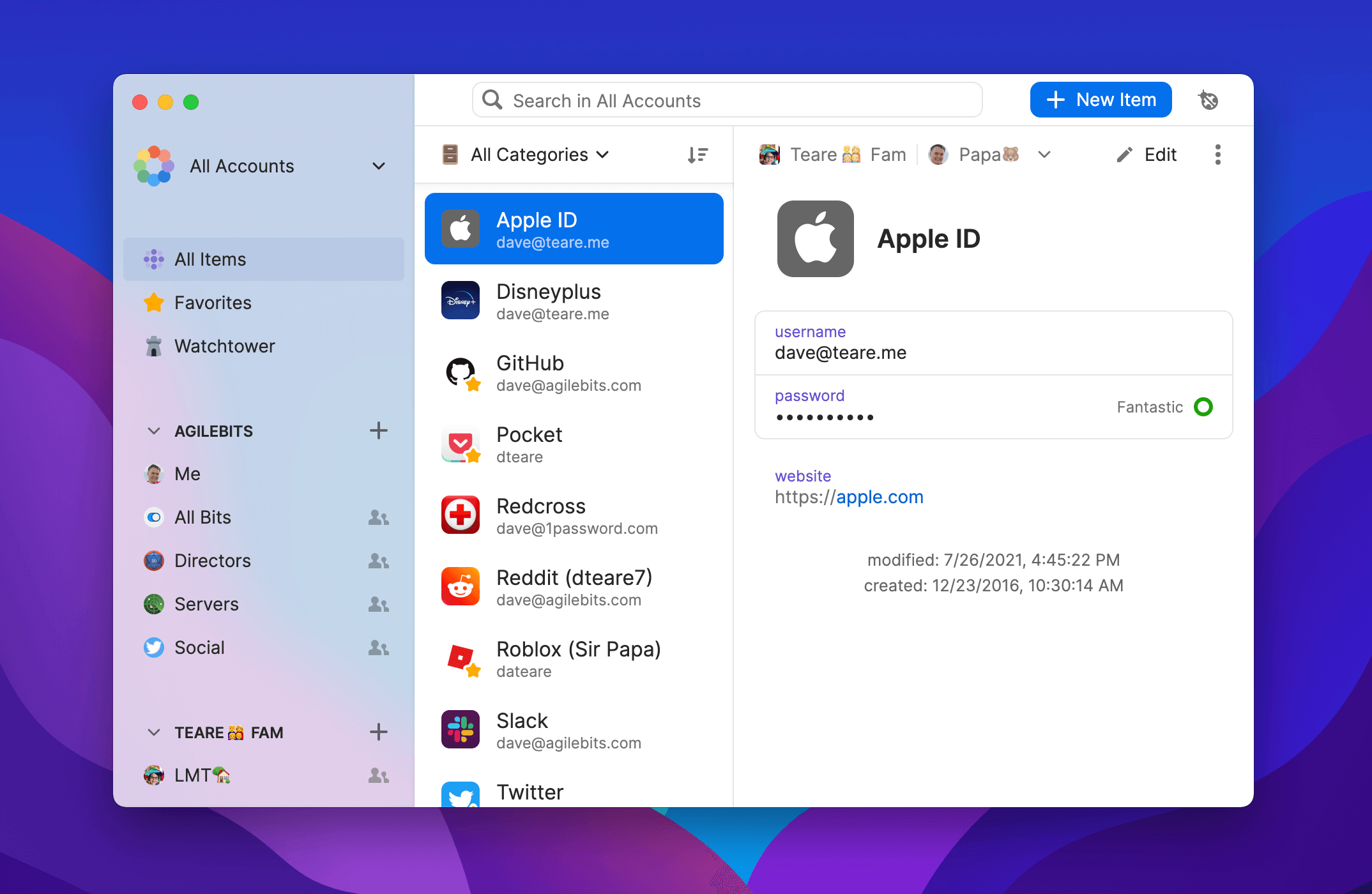 Download 1Password for Mac beta
Join our beta family to get early access to the latest and greatest features of 1Password for Mac.
Updated to 8.8.0 on
Mac
1Password for Mac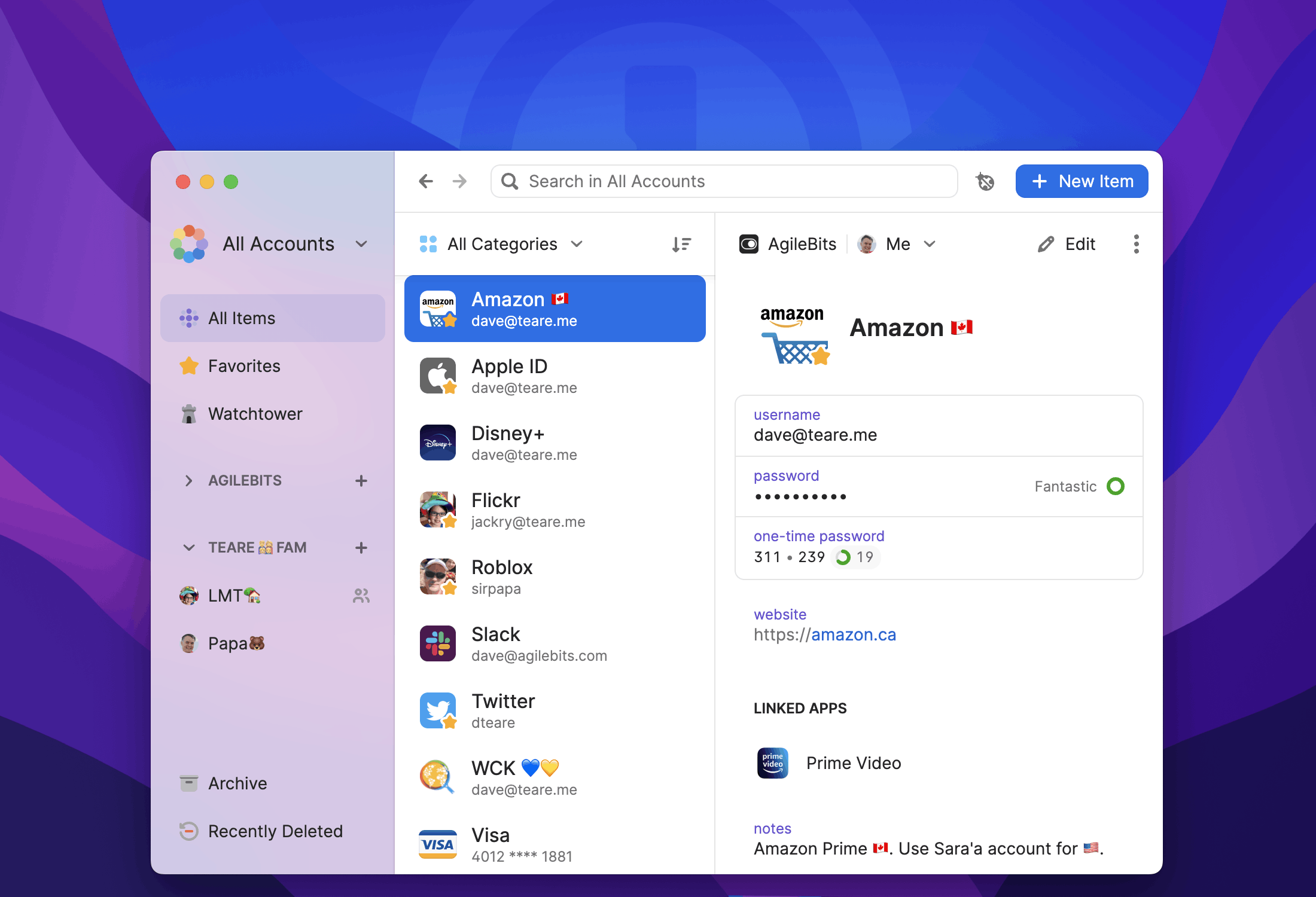 Download 1Password for Mac
1Password for macOS 8.8 is now available. 🎉 Here's what's new. 😍
In this release, we've added in-app support for importing. We've added Dutch localization, and improved the configuration options for the SSH agent. Keep reading for a full list of improvements and fixes.
Updated to 8.7.3 on
Mac
1Password for Mac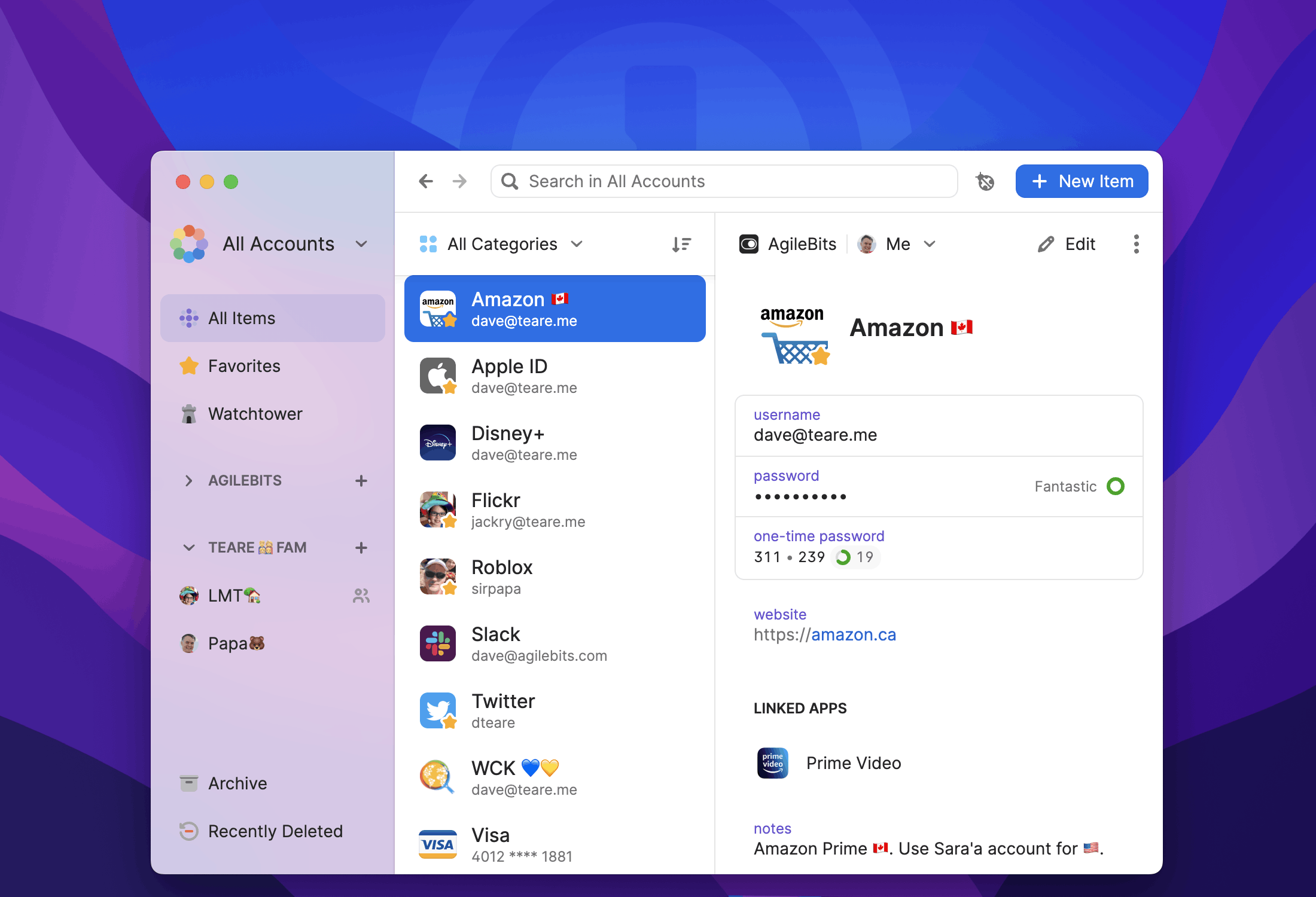 Download 1Password for Mac
Today I have the honour of introducing the most powerful and capable 1Password ever. Wrapped in a gorgeous new design and blazingly fast, 1Password 8 is our love letter to Mac users everywhere. 💌